I love fresh ground pepper. Especially from a home made pepper mill. We decided to make a pepper mill from cherry and walnut woods. The design is achieved by layering alternating planks of light and dark wood, then cutting them on a slant.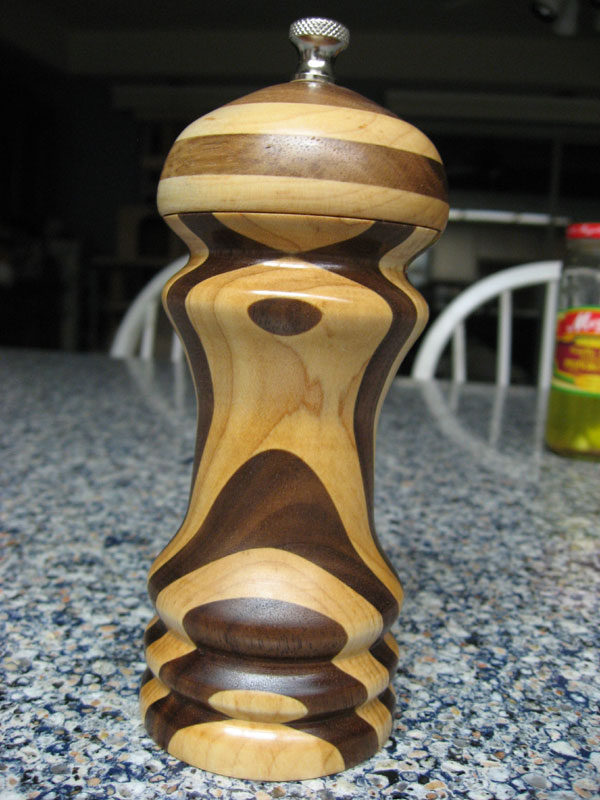 We started out with walnut and cherry wood. I milled them into small planks. I planed them to get a uniform thickness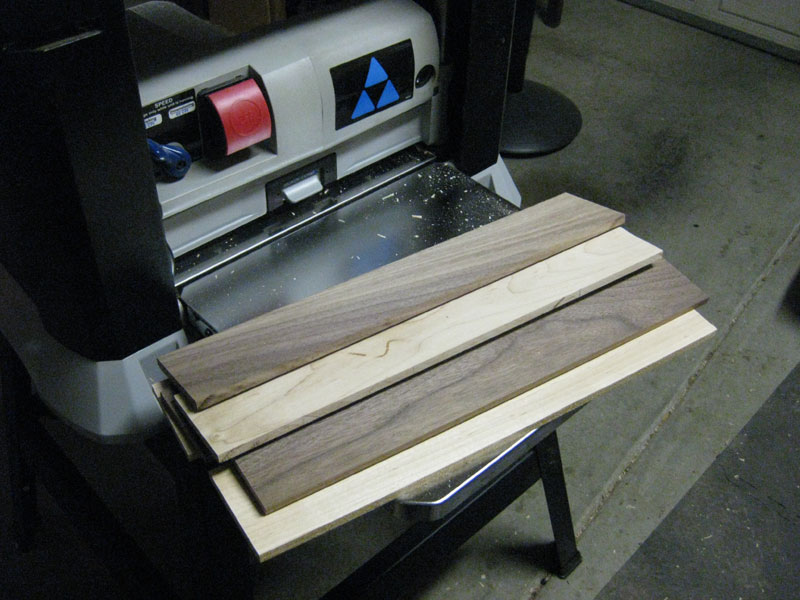 The glue up is slightly skewed, because I want to cut the block on a bias angle.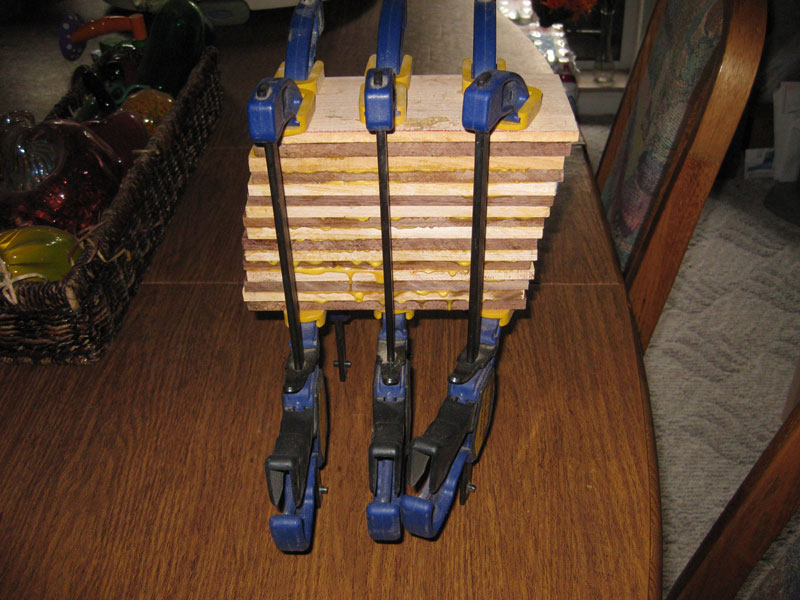 The pieces for the top are also glued into a block.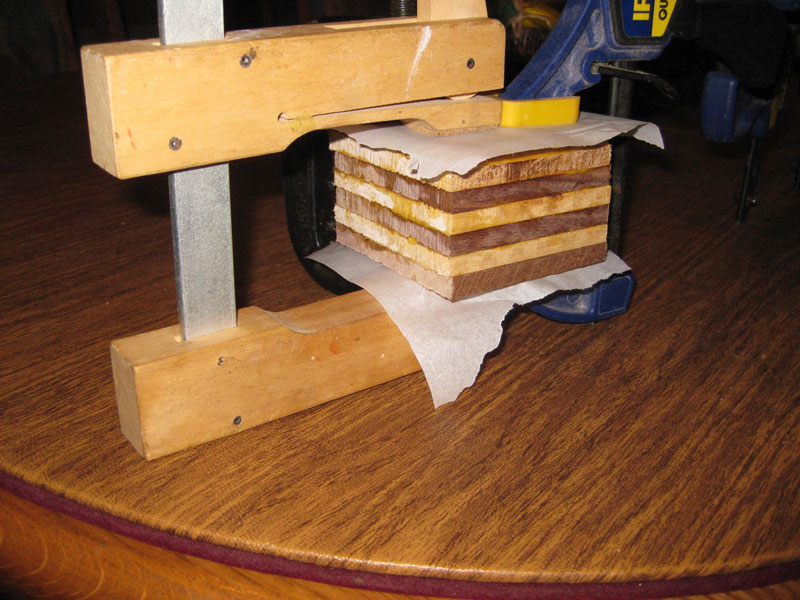 After glue up, the blocks are cut for turning on the lathe. See the angled layering?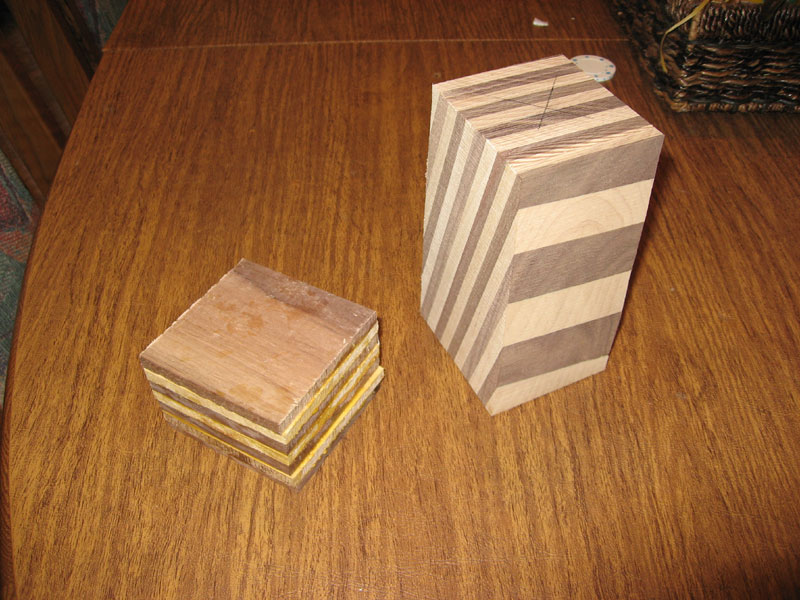 Then the blocks are mounted on the lathe. The mill is turned to the desired shape.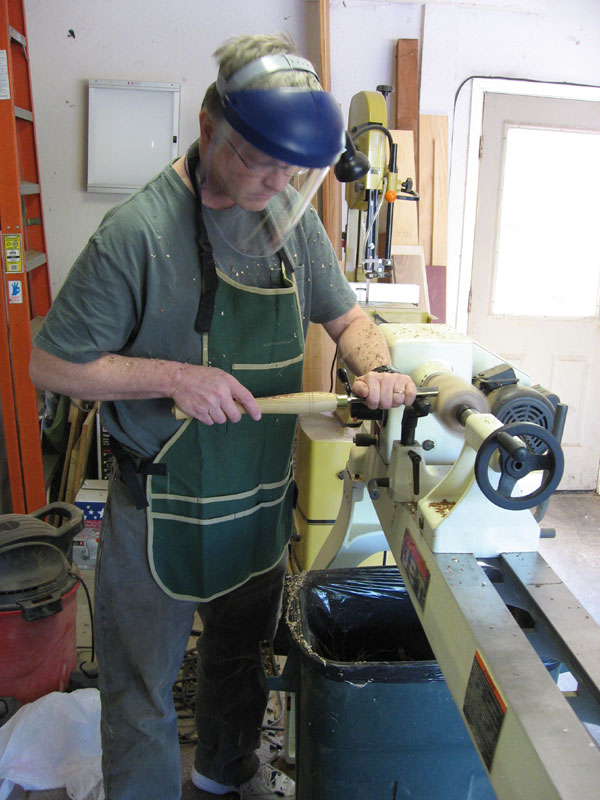 We fit the cap and base together so they can be turned as one unit.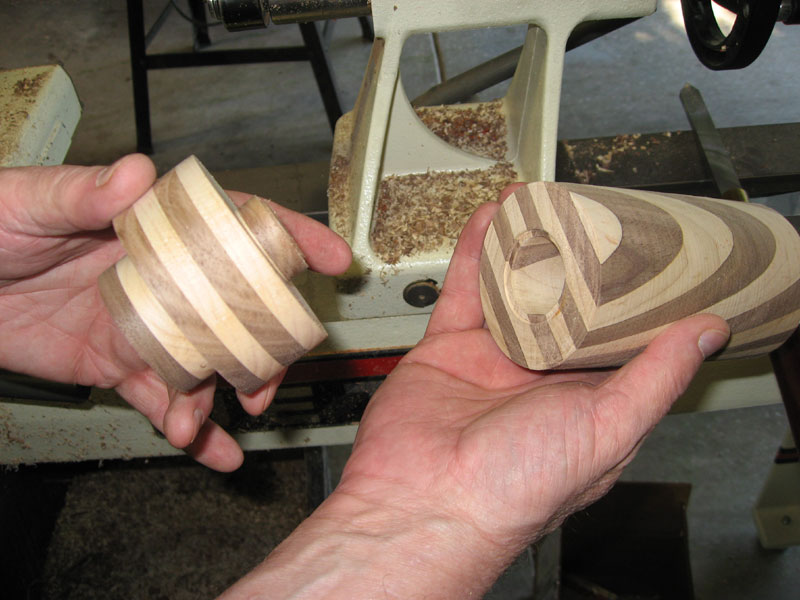 See how they mount on the lathe?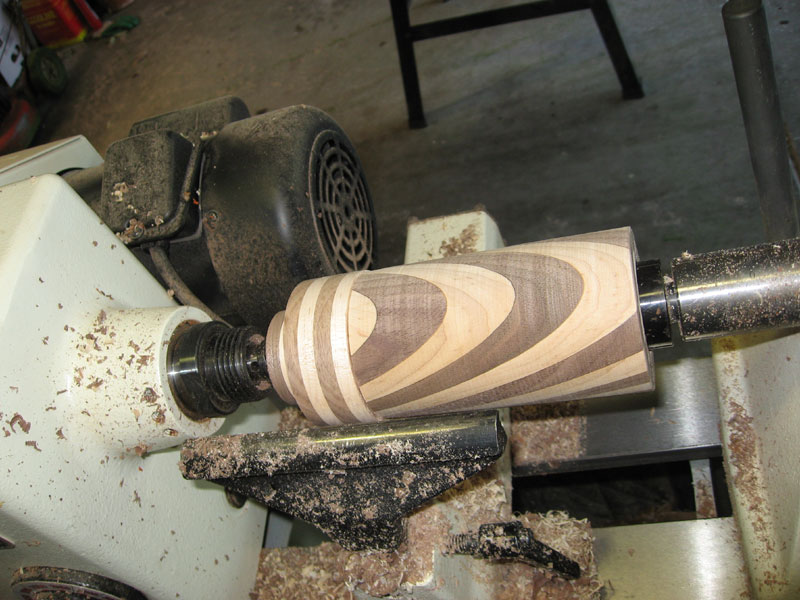 My daughter has a more artistic eye. She adds some curves to the pepper mill.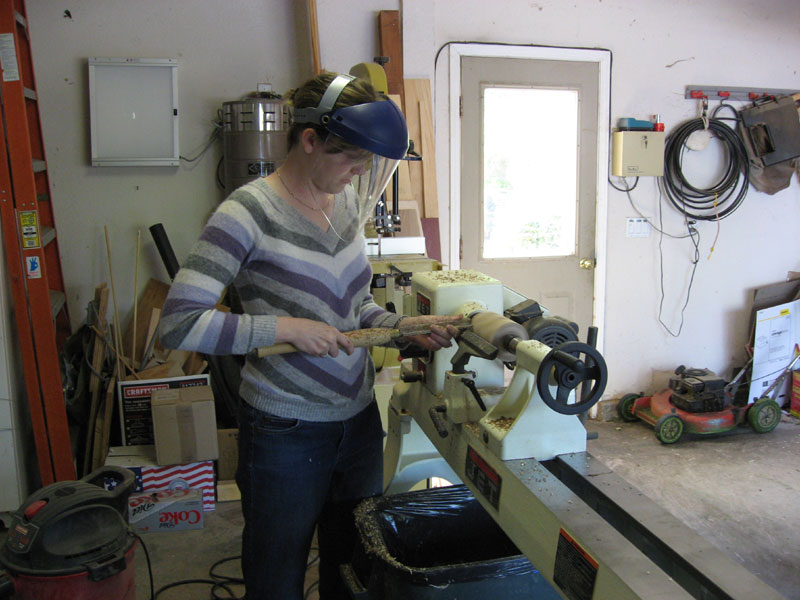 Starting to take shape. The base design is cut in, not the top design will be cut.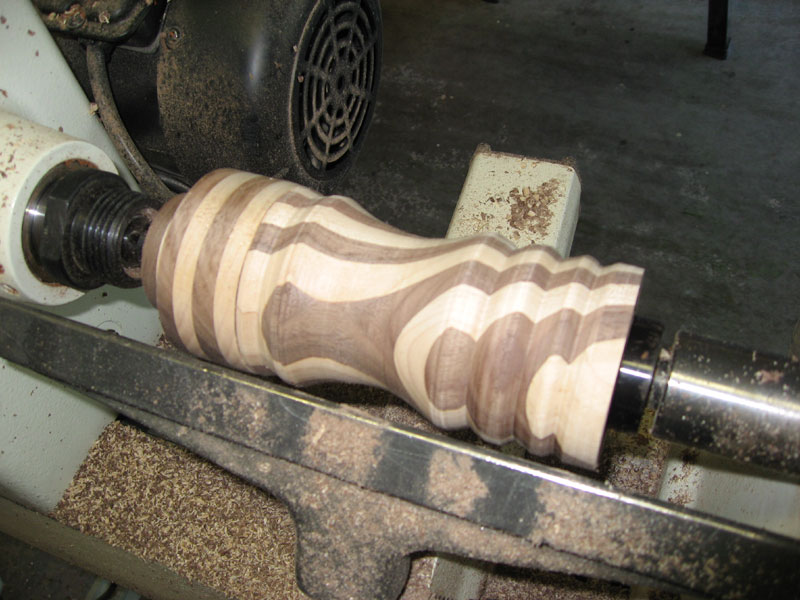 Here is the unfinished base.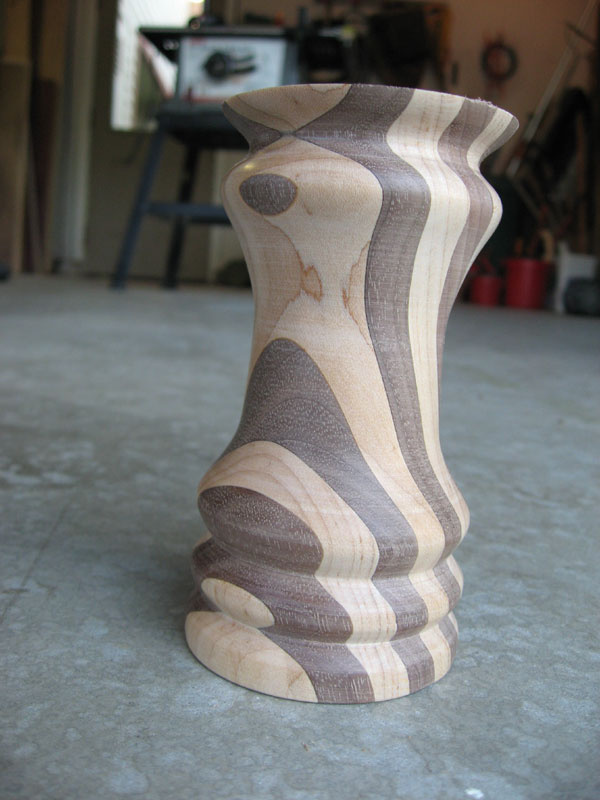 The project is sanded on the lathe, then a carnuba wax finish is applied.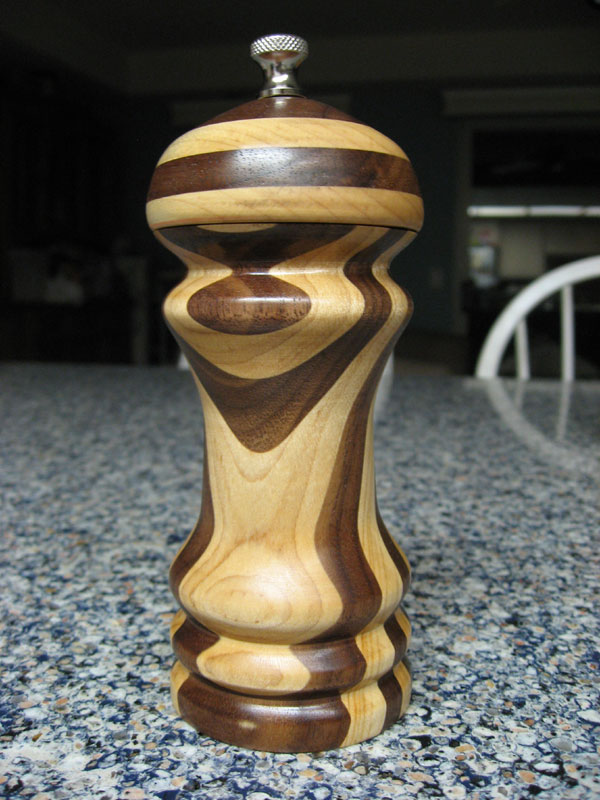 Time to cook dinner! My daughter will keep this mill.