A wishing well to dress up an ugly swimming pool pump motor. We have a little stone waterfall which runs by a re-circulation pump. I wanted to make something to match the mood of the pond like area. I started using some rough cut redwood fencing panels. I planed them smooth.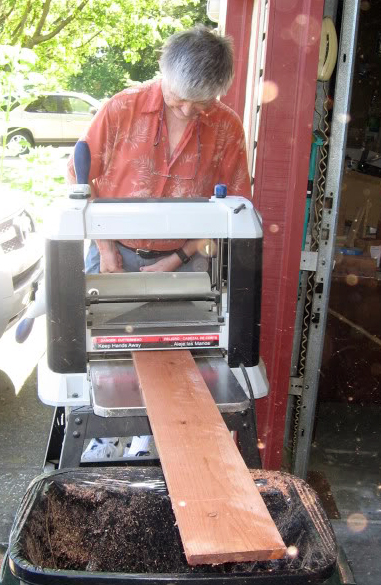 I cut the panels to the correct size and shape for the project. the Makita makes quick work of it.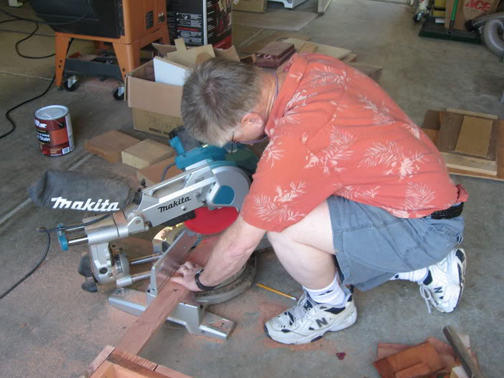 My daughter and I took turns nailing the slats onto a 2×4 frame made of the same material.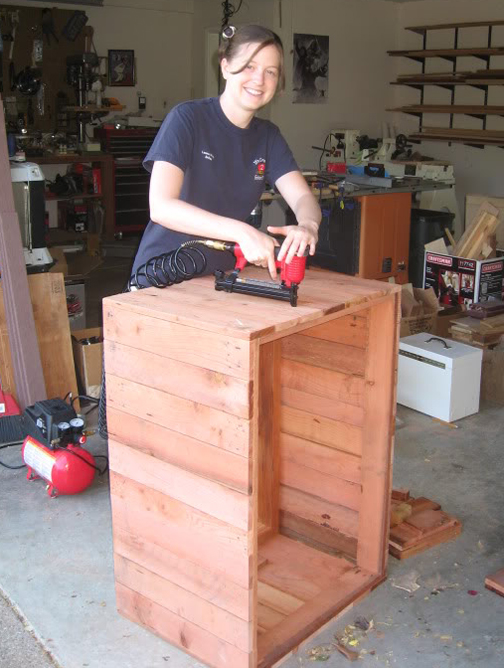 We posed these two pictures, but actually wore eye and ear protection. The little compressor was noisy. And one should always use eye protection when using a brad nailer.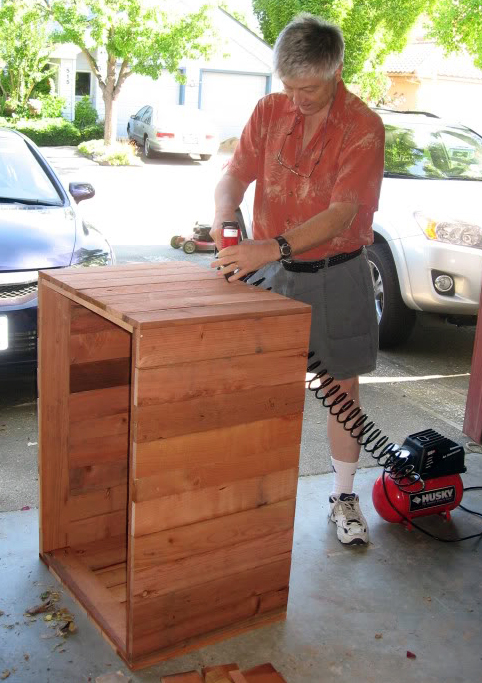 I installed a shelf around the top of the "wishing well."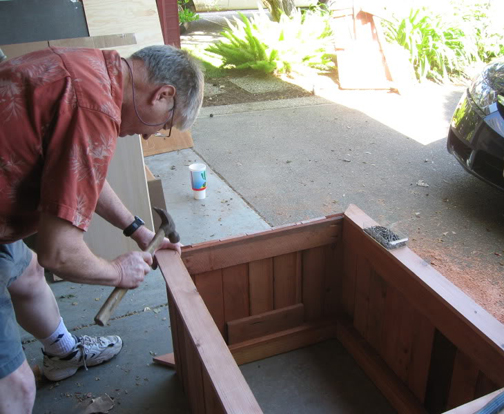 then we made a support for the roof.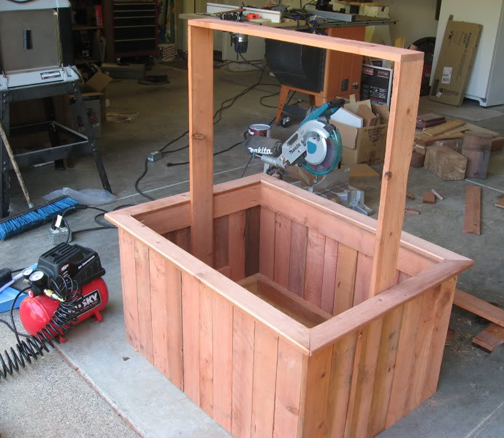 A couple triangles of scrap plywood bolted on each end made roof gables.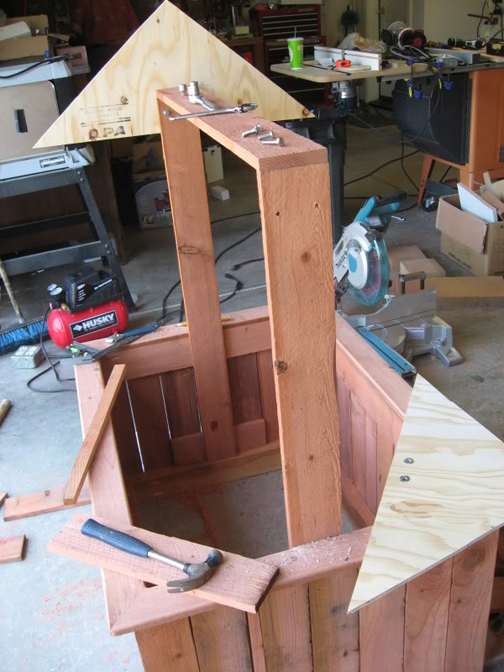 Lindsay searched through the spare bolts and nuts to find some things to attach them.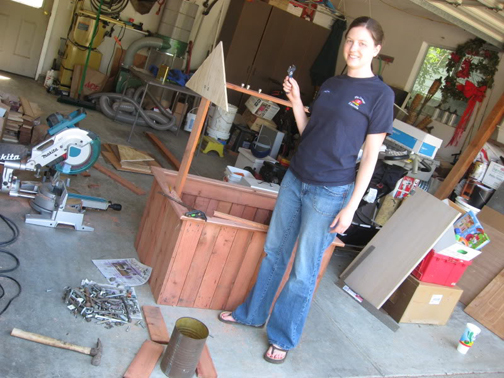 I got some redwood bender board to make roofing shingles out of. I overlapped them to keep the rain out. We test fit them and then set about staining the project.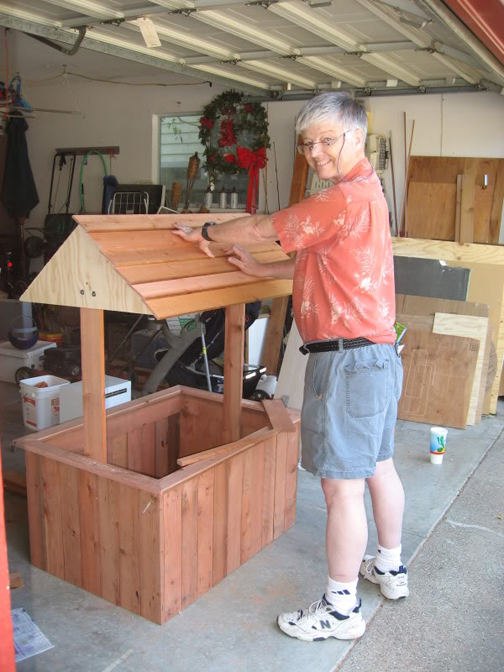 Here the frame is stained and drying in the sun.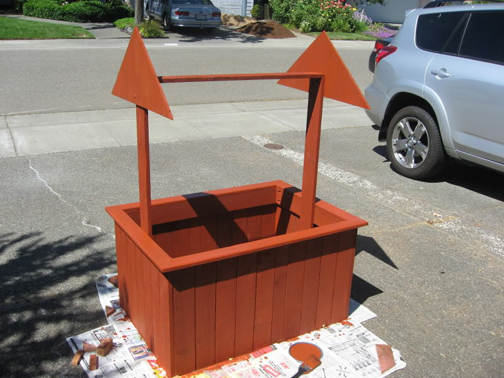 We attached the roof. and applied stain. the shadows are beginning to get longer as evening approaches.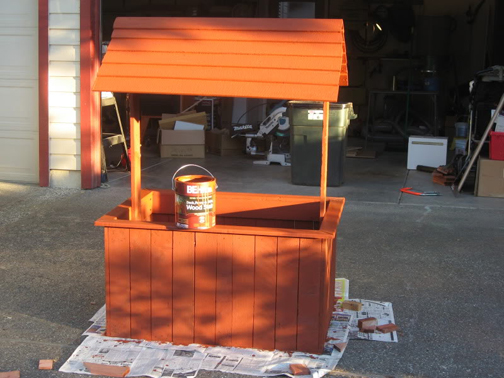 Here the finished well is almost ready. We will affix a crank and a dowel rod to suspend the water pail.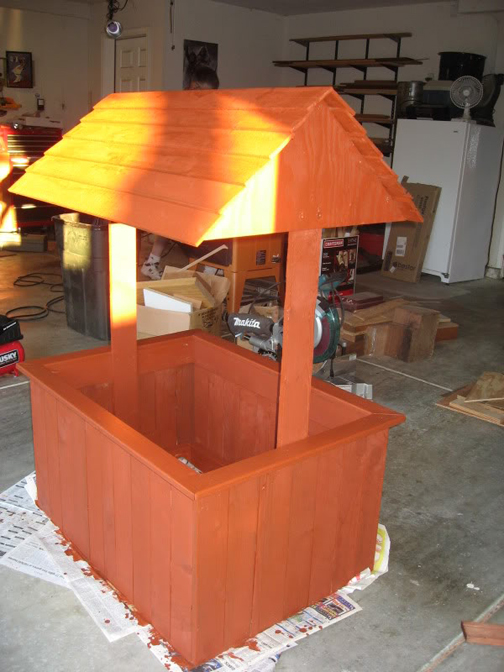 The stain is dry, time to move it to the pool area.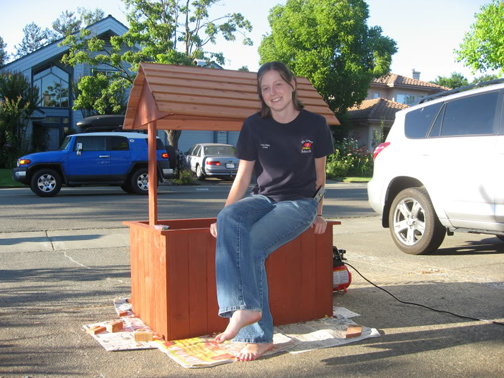 This is the UGLY pump motor inside the well. The water pail is hanging from the well crank.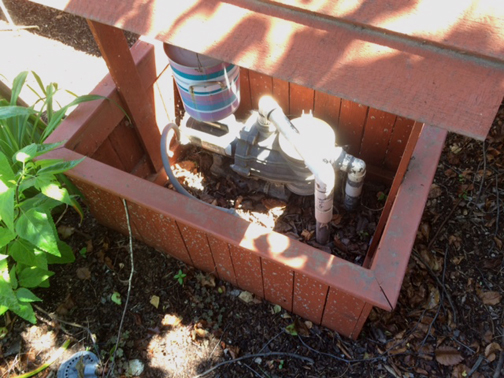 In this photo you can see the crank on the left side, the pail dangling from the rope, and the stone waterfall. What you can't see is the ugly pump and motor!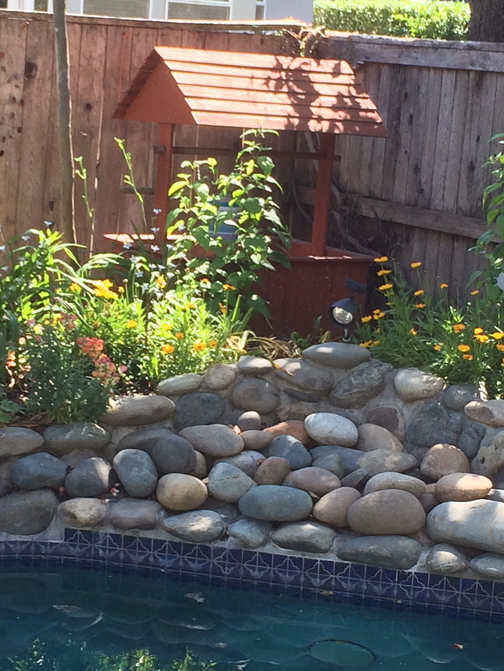 Cheers,
Jerry