Watch me pull a rabbit out of this hat!
Oops, I mean a bear, we need a bear! So my daughter is getting the costumes ready and the director wants to use an existing RABBIT costume for a BEAR costume. Only thing is, the ears look too long.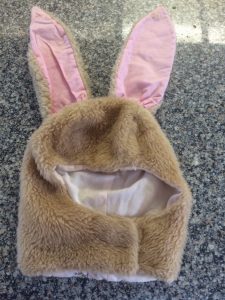 Seeing as they liked the Bishop's Hat so much, they asked me if I could do some magic on the head piece. I said that's not a BEAR, that is a HARE! Wee need to do some "Presto Change-o". Well, I would have used a darker fur, but, they provided the fabric, and said "Use this."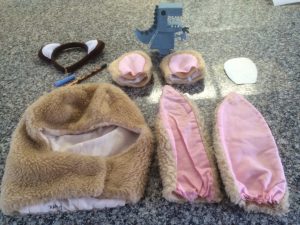 I Got the hood with long bunny ears and carefully disassembled it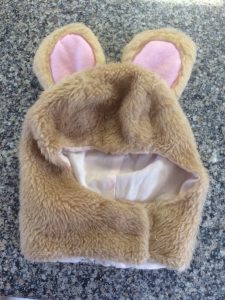 So I sewed some new ears and replaced them where the rabbit ears had been.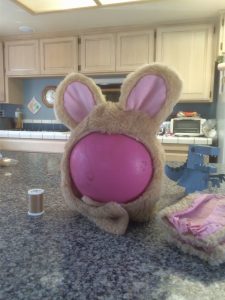 ALAKAZAM!! A bear.