Has this happened to you? You are well into a design project. You go to your library to get a design. Maybe you want to add a little flower to pretty up your design. You scroll through a few images, and BAM! "Silhouette Studio dies and closes without warning or recourse.
It is so annoying!
If this has happened to you, and you are running Windows 10, there is a quick fix.
1. Click the Search Icon and type settings, Select the settings app. Or open settings the way you usually do.
2. When the settings app opens, select devices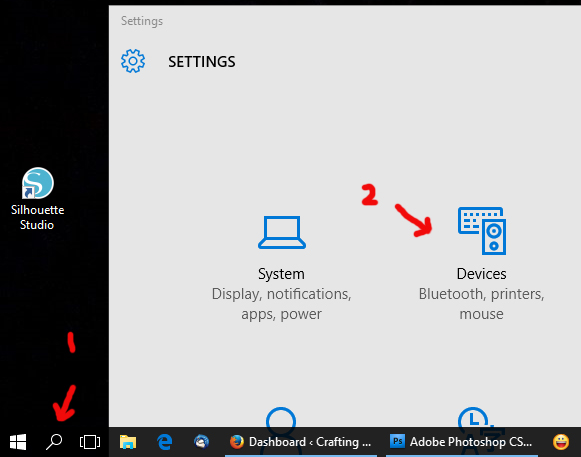 3. Open "Mouse and Touchpad" options.
4. Set "Scroll inactive windows when I hover over them." to OFF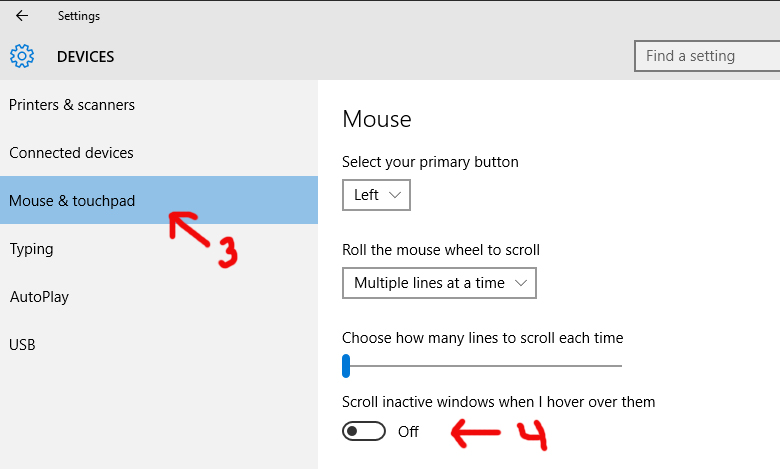 Exit "Settings app" and you are good to go!