Sheryl Crow said "The first cut is the deepest!"
But for me, it didn't cut too deep. In fact, it did not cut at all.
I was doing a simple project as suggested in my handy beginner's book by Melissa over at Silhouette School Blog. She gave very good instructions. First I hit Send to printer, and nothing happened. So I used the file print menu, and the cut-n-print printed just fine. Will have to work on that.
Then I sent it to the Cameo for cutting. No cuts. three times. Turns out I just didn't have the blade seated properly.
DOH!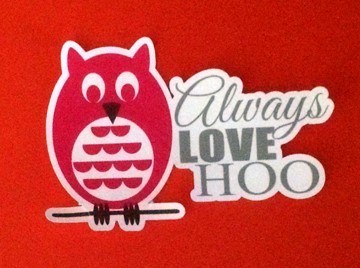 I finally re-seated the blade and voila. A super cute cutout.
Thanks Melissa!